Star Map Your Life with weekly updates from Parker!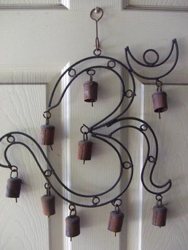 New, Full and Quarter moon information to help plant the seeds that will result in a great harvest. Farmers have long know the benefits of 'planting' by the moon. We too, can create an easier path by having a head's up on the week's movement in the sky. An astrology map of the week can help you, especially when you can't afford a traditional reading, but do need to know the cosmic forecast.

Four updates a month sent on each Sunday for only $20.00 a month
These are by subscription only and will be sent via email

They are written from the 'Sun Sign' and 'Rising Sign' perspective ~ If you know your rising sign (based on birth time) ~ best to purchase that one! If its an especially important month, get both.

My weekly updates are funny, informative, and always loaded with good star food for the soul. Astro Snacks are much more detailed than the monthly "Parker's Perspective" (which is done as seva)~ as that is written as a general over-view for all.

Classes

Star Mapping Your Life
With New and Full Moons. Three-hour classes on Sunday, twice a month, held in Glendale, CA.




All this and more!


Make your Astrology Appointment by CONTACTING Parker McPhinney
Email: parker[at]kitchensari[dot]com